Roads and bridges
In 2019, the Foundation completed the rehabilitation of the 33-kilometre Tarkwa-Damang asphalt road. The road starts at the Bogoso Junction in Tarkwa and runs through Abosso to the Damang mine. Over US$27.6 million was invested in the road, which had deteriorated over the years. Since its completion, the road has eased transportation, improved road safety and boosted economic activities in communities within the Tarkwa-Nsuaem and Prestea Huni-Valley municipalities and beyond.
The Foundation has also constructed and rehabilitated several roads in the host communities, including the Awudua road, Nana Angu UMaT road, Samahu-Huniso-Pepesa road, Brahabobom community roads, New Atuabo community roads, Abosso community roads and Pieso community roads. The Foundation has constructed/rehabilitated over 105 kilometres of roads in the host communities.
To improve access to all communities and to ensure the safe transportation of people and goods, the Foundation has built several bridges in the host communities.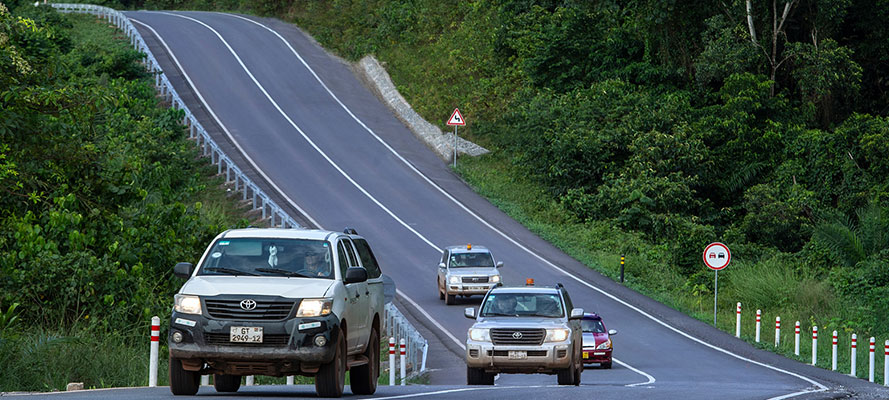 Classrooms, libraries and ICT centres
More than 50 schools have been constructed or rehabilitated in the host communities. In addition, libraries and ICT centres have been set up to encourage reading and improve computer literacy among school children.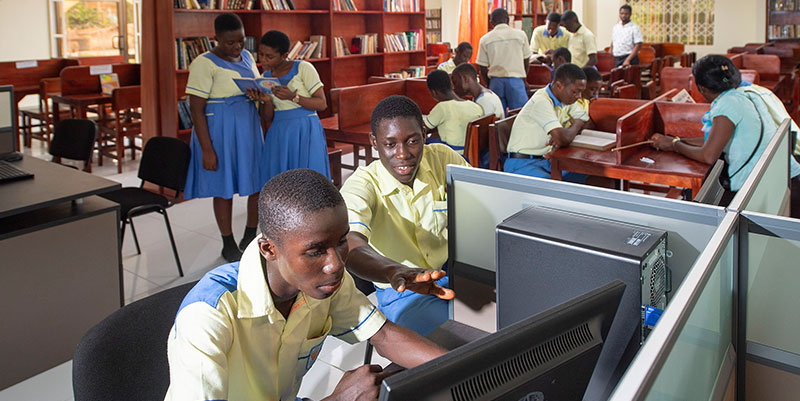 Community centres
Community centres are important facilities for host community members as they serve as convenient venues for social gatherings and recreation. The Foundation has constructed 16 community centres in the host communities.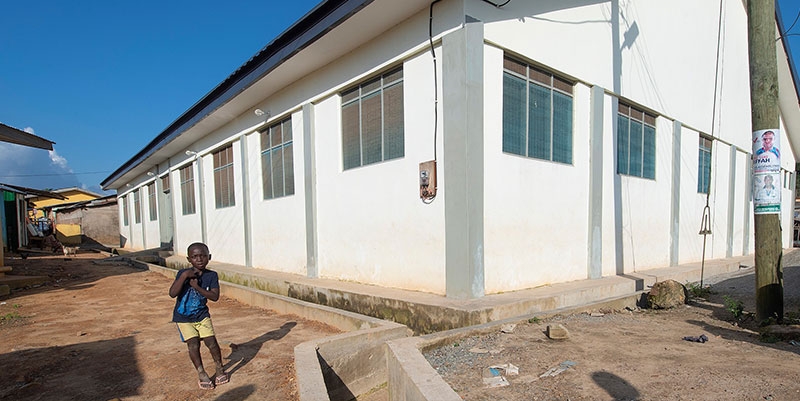 Health facilities
Access to quality health care remains a priority. Nine clinics, health centres and Community-Based Health Planning and Services (CHPS) compounds have been constructed/renovated in the host communities, some of which include the Huni-Valley Health Centre, maternity block at the Apinto Government Hospital, and clinics at Wassa Damang, Bompieso and Huniso.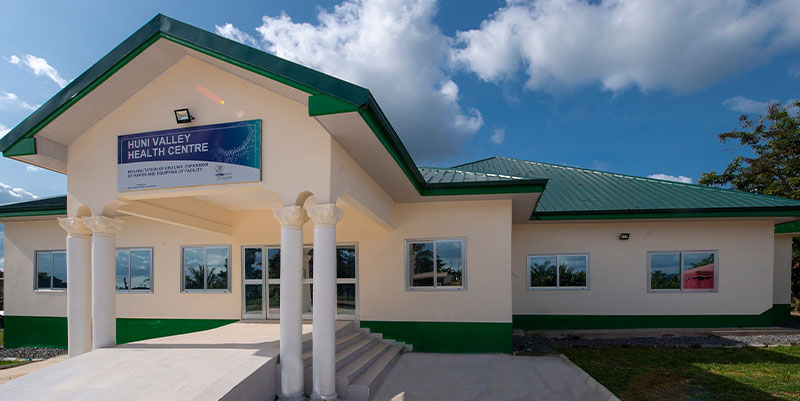 Stadium and sports facilities
Work is ongoing on the reconstruction of the Tarkwa and Abosso Park into an international standard stadium, with seating capacity of 10,400. When completed, the stadium is expected to position Tarkwa as a football hub in the Western Region and encourage the development of youth talent in the host communities. It will also serve as home ground for the Tarkwa-based and Gold Fields-sponsored Medeama Sporting Club, which is a premier league team.
The Akoon Park in Tarkwa has also been rehabilitated and currently serves as home ground for Medeama SC.