Our continued success as a world-class gold producer is due in part to the steadfastness of our supply chain and the quality of the businesses we partner with. We depend on the reliable supply of responsibly produced products and services, and the know-how of experts. We rely on a national and international network of suppliers to provide input materials for our exploration, development, construction, and production activities.
Alignment with our Values
We are committed to conducting our business in a fair and ethical manner and to promoting a corporate culture that is socially and environmentally responsible. We expect suppliers to uphold our values of safety, integrity, respect, responsibility, delivery, and innovation. We also require our suppliers to comply with our Code of Conduct, as well as all applicable laws, rules, and regulations.
Sustainable procurement practices
We understand the importance of embedding sustainable procurement practices throughout our supply chain. Aside from mitigating risks associated with our license to operate, a robust supply chain sustainability programme promotes closer working relationships with our suppliers. This results in mutual value creation for both parties, which ultimately extends to other stakeholders within the value chain.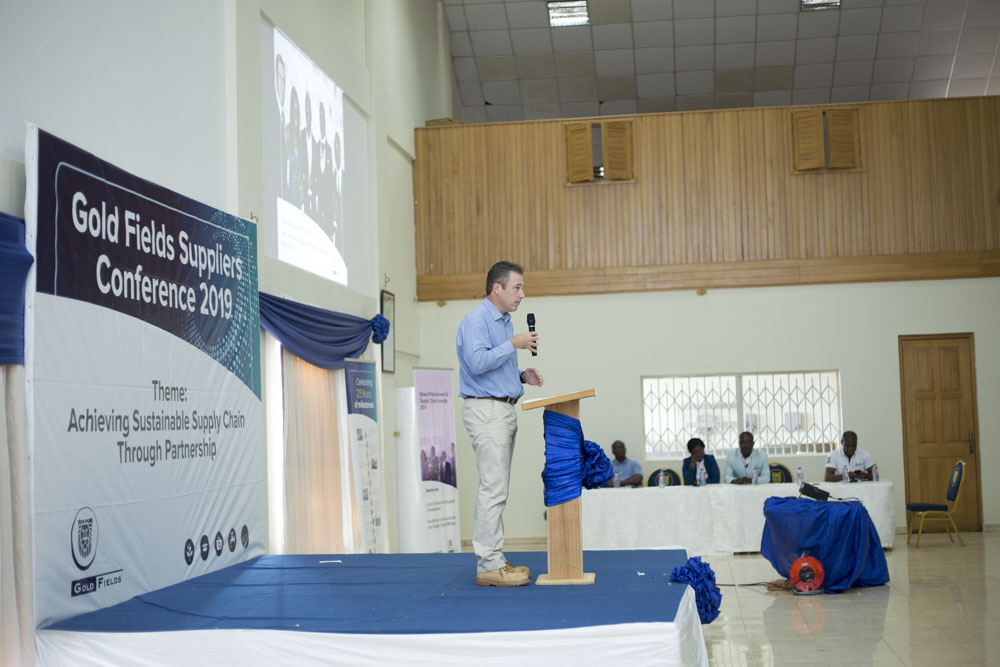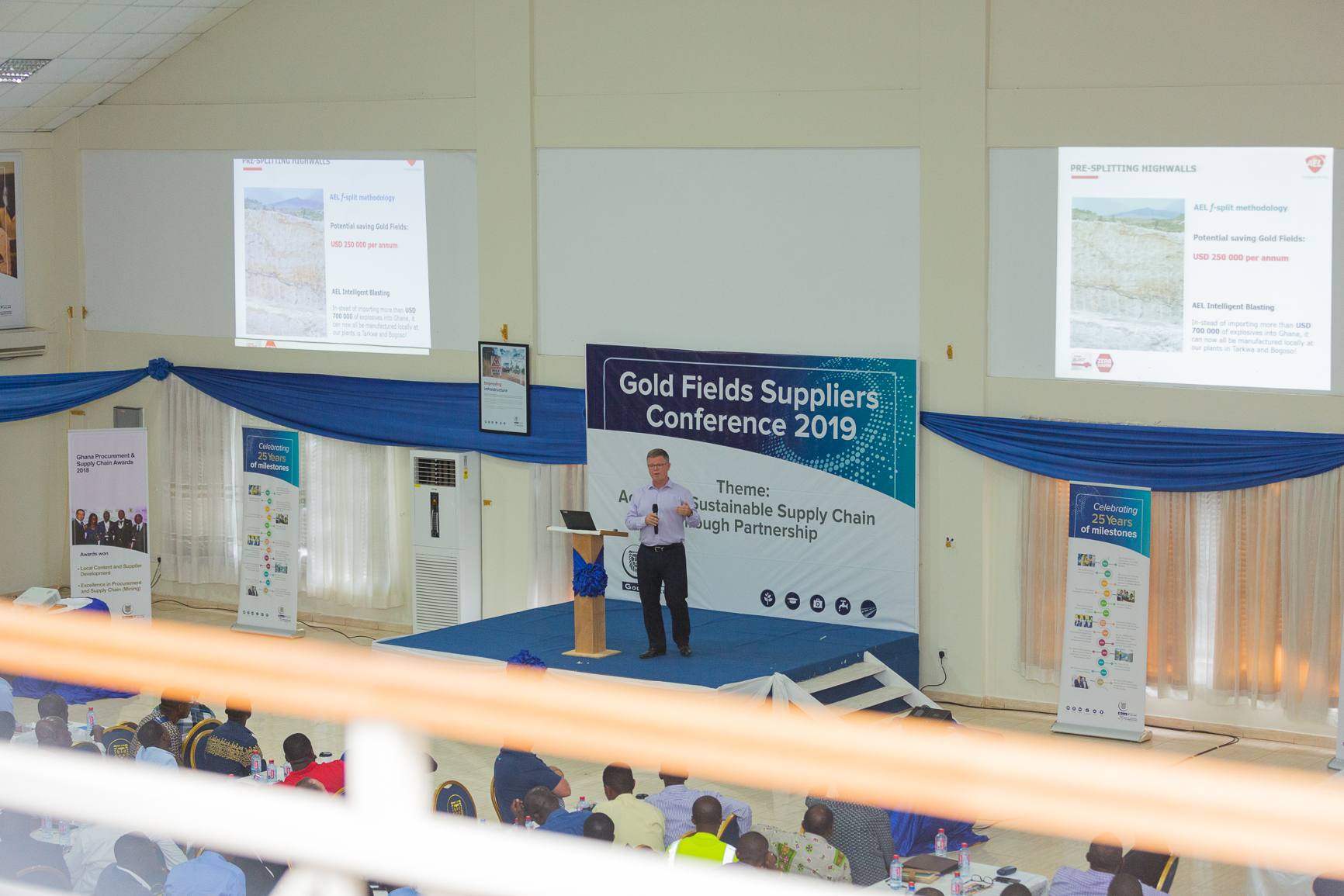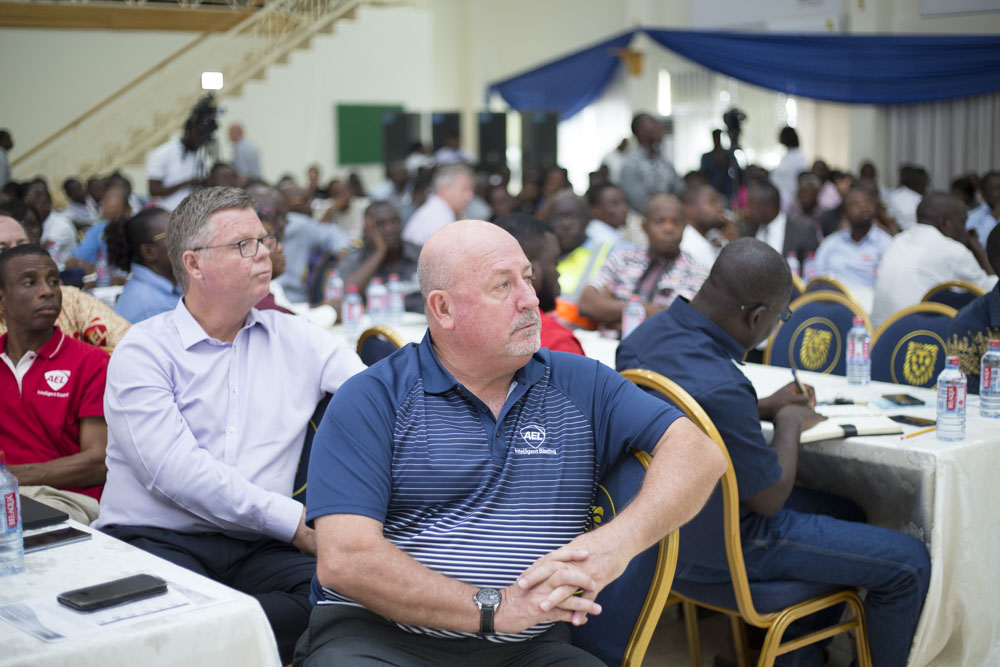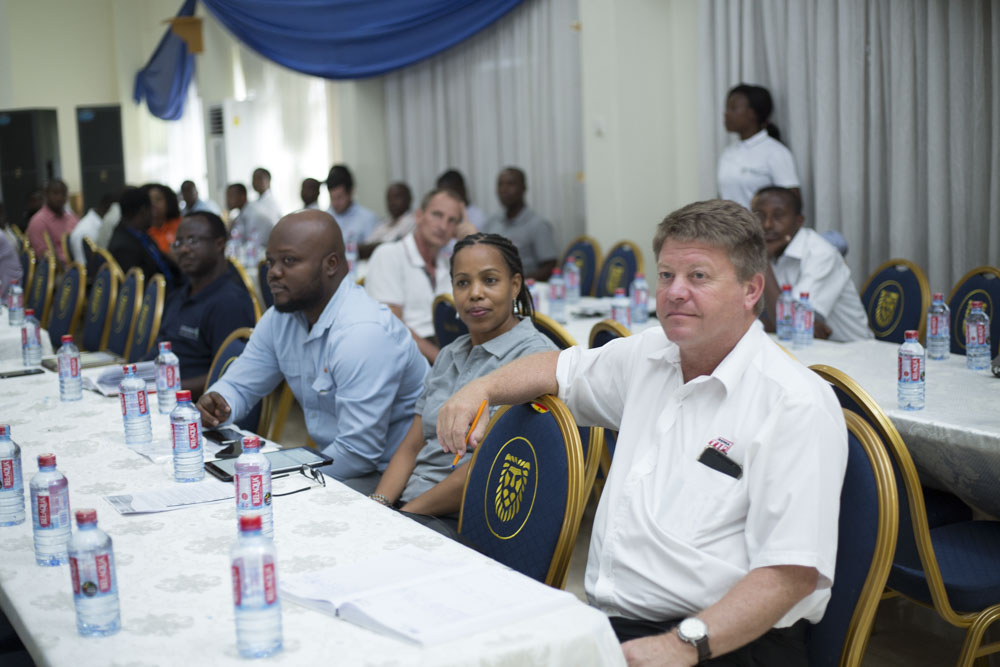 Maiden Gold Fields Suppliers Conference – 2019
Prioritising host community procurement and employment
We aim to support our host communities by, wherever possible, incorporating local content as part of our supply chain. Our focus is on increasing the proportion of local content by procuring goods and services in accordance with procurement lists published annually by the Minerals Commission of Ghana, which at present, target 29 discrete categories of spend.
We are committed to working with trusted organisations and extending our buying footprint to support small-to-medium suppliers in our host communities. Suppliers can contribute to the creation of shared value by employing local workers and/or engaging locally-owned suppliers as part of their supply chains.
As part of our local content strategy, we support the development of our local suppliers through capacity-building training. This enables them to meet our procurement standards and apply sound management and financial processes.
E-commerce
We are continually transforming our market engagement processes, which requires the adoption of innovative technology to support effective working relationships with our suppliers. We use our SAP enterprise resource planning (ERP) system for transacting with suppliers.
Becoming a supplier
If you want your company to join the hundreds of businesses around the world that contribute to our ongoing success, please read the document below and familiarise yourself with its content. A thorough understanding of our expectations of suppliers will improve your chances of securing work with our operations and becoming an integral part of our supply chain.
Information to Suppliers and Contractors