The Damang mine clinic offers quality health services to employees and their families. The mine also runs the Gold Fields International School, where children of employees between the ages of 4 and 11 play and learn.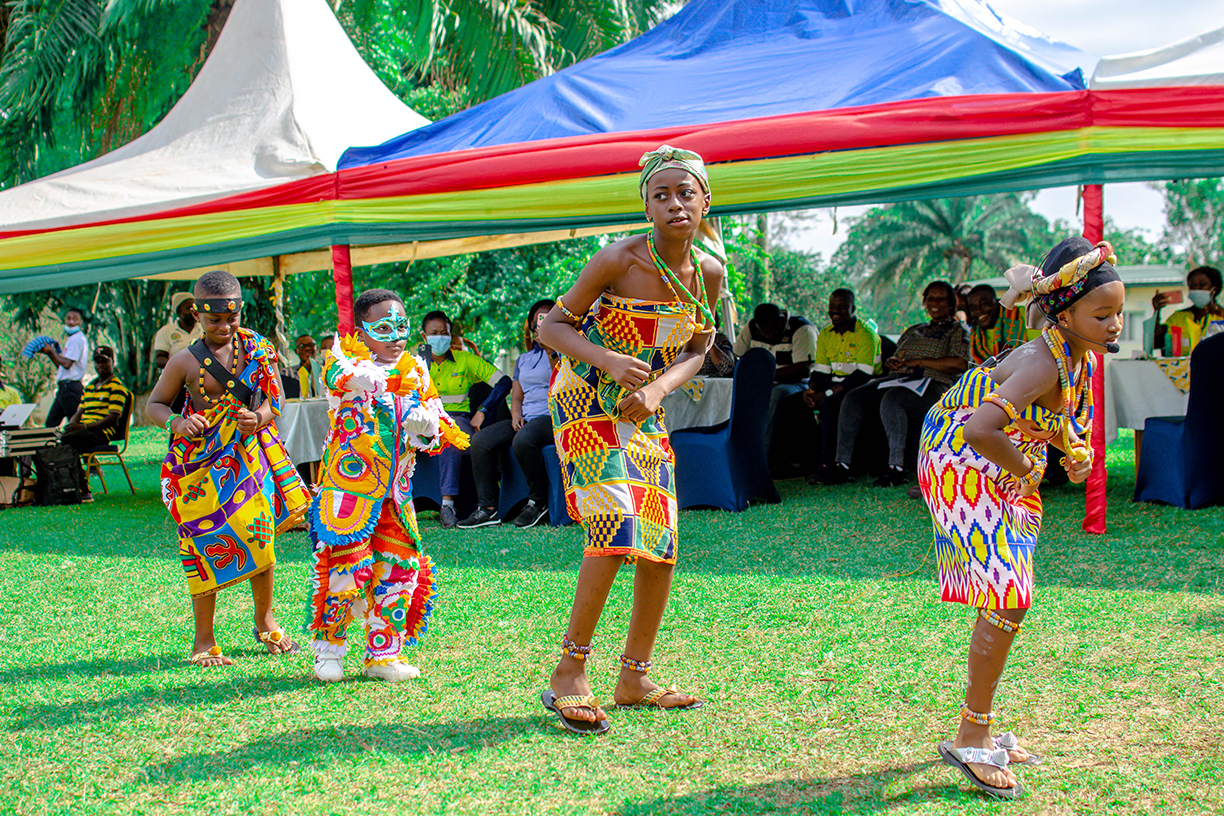 Pupils perform during the school's Independence Day celebrations
Employees work shift cycles to meet the demands for continuous operation of the mine. Damang also offers internships and on-the-job training for national service personnel and graduate trainees.