Gold Fields donates relief items worth US$29,000 to Appiatse victims
Monday, 24 January 2022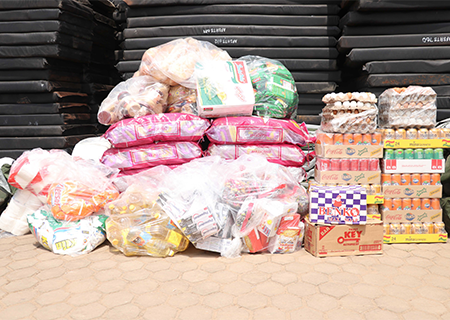 Gold Fields Ghana has donated essential items worth US$29,000 to support persons displaced following the deadly explosion at Appiatse in the Prestea Huni-Valley Municipality last Thursday.
The items include 400 mattresses, 75 camp beds, 15 tents, 400 bags of sachet water, 20 bags of 25kg rice, as well as assorted foods and provisions.
A team of medical and safety officers from Gold Fields, led by Mr Robert Siaw, the Regional Manager for Community Relations, made the donation at the Saint Michael's Catholic Church Parish hall at Bogoso.
Mr Siaw noted that the gold mining company was saddened by the unfortunate incident and the donated items were to offer immediate relief to the victims.
He added that the donation was the company's initial support while they conduct a "comprehensive assessment to establish further assistance needed by the victims and the community".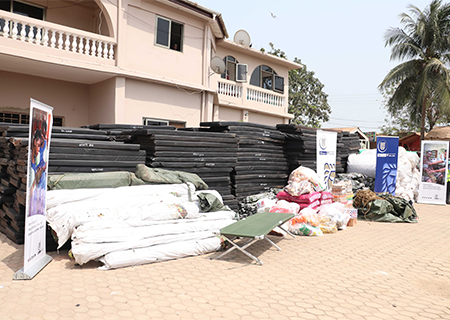 The items were received by Dr Isaac Dasmani, Municipal Chief Executive of Prestea Huni-Valley, together with Wisdom Cudjoe, the Member of Parliament for Prestea Huni-Valley and officials from the National Disaster Management Organisation (NADMO).
Dr Isaac Dasmani expressed gratitude to Gold Fields for the prompt response.
"It has come at a time that the people need these items. I want to assure Gold Fields that the victims will receive these items and use it for its intended purpose."
The deadly incident occurred on Thursday, 20 January 2022, when a truck transporting mining explosives reportedly collided with a motorcycle, leading to a huge explosion. The accident has claimed 13 lives, injured 179 people and rendered many homeless, according to official statements from authorities.
Back to previous page